Monthly Archives:
December 2012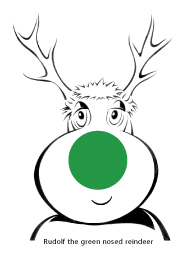 Yes Response are enjoying the Christmas spirit in our new premises – The Hub. We've put up our Christmas decorations including some new solar Christmas lights on our tree in front of the building (solar powered in line with our environmental policies).
Yes Response have nominated the NSPCC as the receiver of our Christmas 2012 donation.
We're wishing a very Happy Christmas and a Prosperous New Year to all our clients, suppliers, friends and advisers. Let's hope 2013 proves to be a successful year for everyone in these economically challenging times.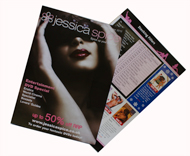 Yes Response has successfully completed a mailing for a new client – Jessica Spice. The company offers a range of products to spice up your love life.
We distributed the new catalogue and flyer promoting Jessica Spice's comprehensive range of entertainment DVDs. Thankfully our mailing personnel are broadminded in the mailing packs we collate and mail out!
Yes Response have lots of Christmas activities for our clients starting from next week. To name put a few, we'll be:
Mailing Christmas cards to a client's customers across Europe
Collating and despatching 80 gift hampers to another client's customers
Collating wall planners, desk diaries and desk pads to a clients UK distributors
In addition, for one client, we have coordinated the distribution of calendars to 50 worldwide destinations – this involved complex customs documentation and ensuring a cost effective and timely delivery, as well as several variations in both design and language!