Monthly Archives:
August 2013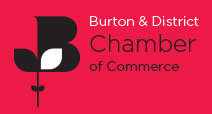 Yes Response are pleased to announce that we have joined the Burton & District Chamber of Commerce, part of the Birmingham Chamber Group. We are looking forward to attending some of the upcoming chamber events and meeting other business members.
Yes Response has had an exceptionally busy first two weeks to the month, with lots of projects completed, including:
12,000 A4 newsletter mailings to 8 databases.
Mailing to 2,000 prospects promoting a finance offer on capital equipment.
5,000 DVD collection A5 catalogue mailing.
12,000 labels affixed to the inside back cover of an A5 catalogue with a promotional tracking code for customers to quote when ordering.
Mailed 6,250 health authority A5 newsletters.
12,000 quarterly " What's On" guides mailed.

As with all companies, our clients are trying to be more environmentally friendly, and we are often asked about biodegradable and recyclable mailing and packaging options. Many companies, however, to not stop to think about the meaning behind these types of packaging and in fact think that they are one and the same.
In reality, biodegradable packaging all goes into landfill, or if it is included with recycled materials, it will contaminate them. Recycled packaging, on the other hand, is 100% recyclable material that can be extracted from general waste and made into many new products such as coloured refuse sacks, plastic pallets, park benches, sign posts, and much more. On all polybag mailings that we distribute, we include a small message to inform users that the polythene is 100% recyclable.
If you need any help with your environmentally-friendly mailings, don't hesitate to contact Yes Response now on 01889 564100 or enq@yesresponse.co.uk